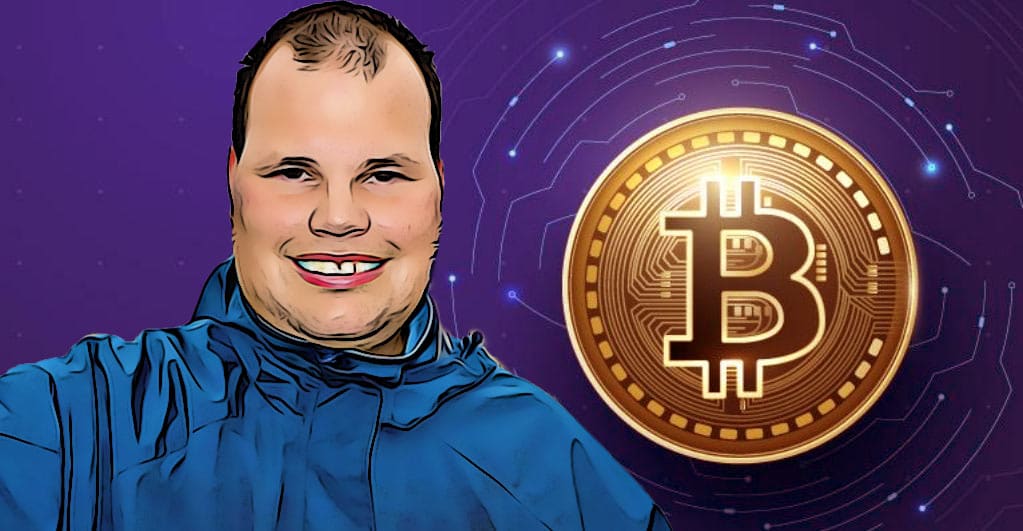 Canada's favorite weatherman, Frankie MacDonald, is famous for his amateur broadcasting weather reports. Frankie, who has autism, is best known for making weather news exciting in his layman ways, In 2020, the Canadian rookie weather news reporter has some advice for people, and it is not on how cloudy this week is going to be.
The amateur meteorologist has some advice on the volatile financial domain of cryptocurrency. According to reports, MacDonald shared his thoughts on Bitcoin (BTC) in the first week of August. MacDonald, who covers the weather news in Whitney Pier, Sydney, and Nova Scotia, showcased his interest in bitcoin cryptocurrency.
He suggested some points on how bitcoin is valuable, in his latest video, MacDonald talks about the current price of bitcoin in US dollars and how these prices are slated to grow exponentially in the coming years. This video has gone viral on YouTube, Twitter, and other social media platforms and within a couple of days it garnered MacDonald over 100,000 followers on Twitter and more than 250,000 subscribers to his YouTube channel.
In the video, he reiterates how bitcoin is becoming worth far more than fiat currencies, particularly US dollars. For explaining his bitcoin theory, he runs up some conversions and compares the price of bitcoins against their equivalent value in US dollars. He starts by specifying how 1 BTC is worth over $11,683.9 at the time this video was released. Then, he mentions the US dollar value of ten BTCs to millions of BTCs, and concludes his video on how 10 million BTCs are worth nearly 117 billion dollars.
The video does not specify whether or not MacDonald has invested in bitcoins himself. With cryptocurrency investment being his latest recommendation, this video is undoubtedly expected to boost the Canadian digital money markets to some extent.