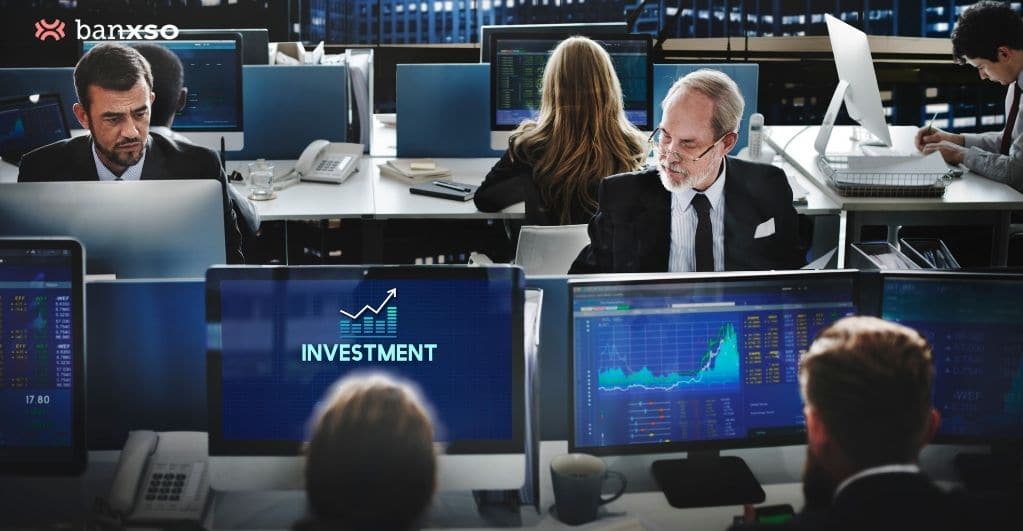 Banxso is a well-known trading platform established in South Africa that offers forex, indices, equities, commodities, and cryptocurrencies. The platforms for trading at Banxso are – Banxso X, MetaTrader 4, MetaTrader 5, and Mobile – which demonstrate Banxso's dedication to all traders so they may maximize the benefits of its services.
The platform is regulated and licensed, making it one of the most reliable. The primary goal is to make trading easy, accurate, and fun for all traders while keeping trade balances safe and separate.
Banxso Overview
| | |
| --- | --- |
| Broker Type | Non-Advisory/Executive Broker |
| Regulation and Licence | Financial Sector Conduct Authority (South Africa) |
| Assets Offered | Over 8,000 |
| Available Platforms | Mobile, Download |
| Compatibility with Mobile Devices | iOS, Android |
| Accepted Payment Methods | VISA, MasterCard, EFT or Electronic Fund Transfer (OZOW, Peach Payments, AstroPay), and Bank Wire (Standard Bank) |
| Fees | After the initial three months trial, competitive commission rates will be applied. |
Benefits of Banxso
Banxso operates under a sizeable regulatory umbrella, following European and worldwide norms to protect its clients' interests. Banxso has several trading features and perks. Some of them are shown below:
Personal consultant: Banxso provides traders with personal analysts to personalize their trading experience to their aims and personalities.
Posts market updates: Regulated traders may access the latest publications and news to stay informed about the trading and financial worlds.
Technical analysis: Banxso also offers real-time analysis with cutting-edge trading tools that give traders complete control over their money.
AI technology: AI-based trading and advanced algorithms provide Banxso traders with a competitive advantage.
Investing made easy: Many systems simplify trading by adding stages, while Banxso makes trading straightforward. It helps traders to focus on making educated investing selections.
No Minimum Deposit: Banxso does not need a minimum deposit, unlike many brokers. You may start with as little or as much as you like.
Diversified funds: Banxso ensures customer funds are secure. Regulators properly monitor and control all investments, allowing merchants to trade confidently.
Customer service available 24/7: Every day of the week, the customer support crew is available to help. Not all help centers are helpful, but Banxso's customer care is one of its most valuable qualities. The platform's live chat function is only active for five days.
Transparent platform: The platform guarantees no surprises and no shocks. Banxso has no hidden costs and what you see is what you get! The cost structure is transparent, but the platform notifies traders well in advance if it changes.
Opportunity for all: Banxso is suitable for both novice and experienced traders. The platform promotes a secure and equitable trading environment, allowing anybody to try it out without a deposit restriction.
How to Utilize Banxso to Increase Capital?
Banxso traders can grow their money by trading in the following asset classes:
Forex: Traders may make transactions on Banxso's Forex options trading platform for a small cost. Forex trading is appealing due to its low starting point, liquidity, and flexibility.
Since traders may enter the forex market with any amount, assessing prospective profits on small investments is critical. Additionally, Banxso's primary fiat currencies are very liquid, allowing for faster execution and reduced spreads.
Stocks: One of Banxso's preferred assets for trading and investing are stocks. Traders can acquire the latest trading market news selected by Banxso specialists. Strategies, tools, and algorithms help traders anticipate market movements. Effective education and materials are primary, easy to execute and comprehend, yet highly effective.
Indices: Indices function like forex and stocks. As the asset's weighted average, they require a broad market view. Trading indices might appear lucrative, but it is not without risk. So Banxso provides knowledge and information to assist traders trade indexes confidently.
Commodities: Commodities were the first trading assets in the Barter system, and they still hold that status today. Banxso's platform now includes commodities trading. Trade commodities at Banxso with trading tools, methods, instructional resources, and publications. These include trading energy commodities like natural gas and crude oil; soft commodities like agricultural items like soybeans and maize; precious metals like gold, silver, and platinum that rise in value even in turbulent times.
Cryptocurrency: Cryptocurrencies are booming in popularity recently, and their use on many platforms is impossible to ignore. Banxso has declared it an official trading asset to entice additional traders to the platform.
Traders may profit from the crypto and trading business while it is still in its infancy if their portfolio is varied. The platform urges all traders to take necessary measures before investing to make it easier to trade, considering the crypto volatility.
Conclusion
Banxso is suggested for traders of all levels of expertise. Beginners will like the easy-to-use proprietary platform and the plethora of teaching features. Don't let inexperience turn you away from this broker. Traders will appreciate Banxso's quickness, openness, and technologically advanced platforms.